Let's bring creativity to the classic world of tea!
Telice is a young brand, with a cheerful and uncomplicated spirit, which aims to innovate and bring informality to the Brazilian market, showing that "Tea Can Be Fun". The brand offers high quality selected blends from different countries. Its main product line comes in a pyramidal sachet that is biodegradable and allows the use of larger leaves, offering a better quality of tea.
The solution was to innovate in the name and visual identity, avoiding the common: the traditional oriental style or any association with slimming teas that are consumed for their benefits. 
The brands name came from the union of the fascinating world of tea (in Spanish té) and the charm of the French expression for something delicious (délice).
Naming / Visual Identity /  Packaging
[ 
Telice Tea, São Paulo, Brazil, 2020 ]
​​​​​​​
How could be visually represented the feeling of a warm hug as the one that a cup of tea brings?
What does a positive sensation of a lovely flavor looks like? 
That questions gave the mood of the design. The brand strategy is to be human, close to the consumer, witch lead on choosing a handwritten typography in lower case combined with organic forms, the diagonal direction and the ! , making the brand cheerful and open minded. The colors and the modern illustration of tea leaves and flavors balances creativity with the elegance and refinement, expected in a premium product. 
​​​​​​​
​​​​​​​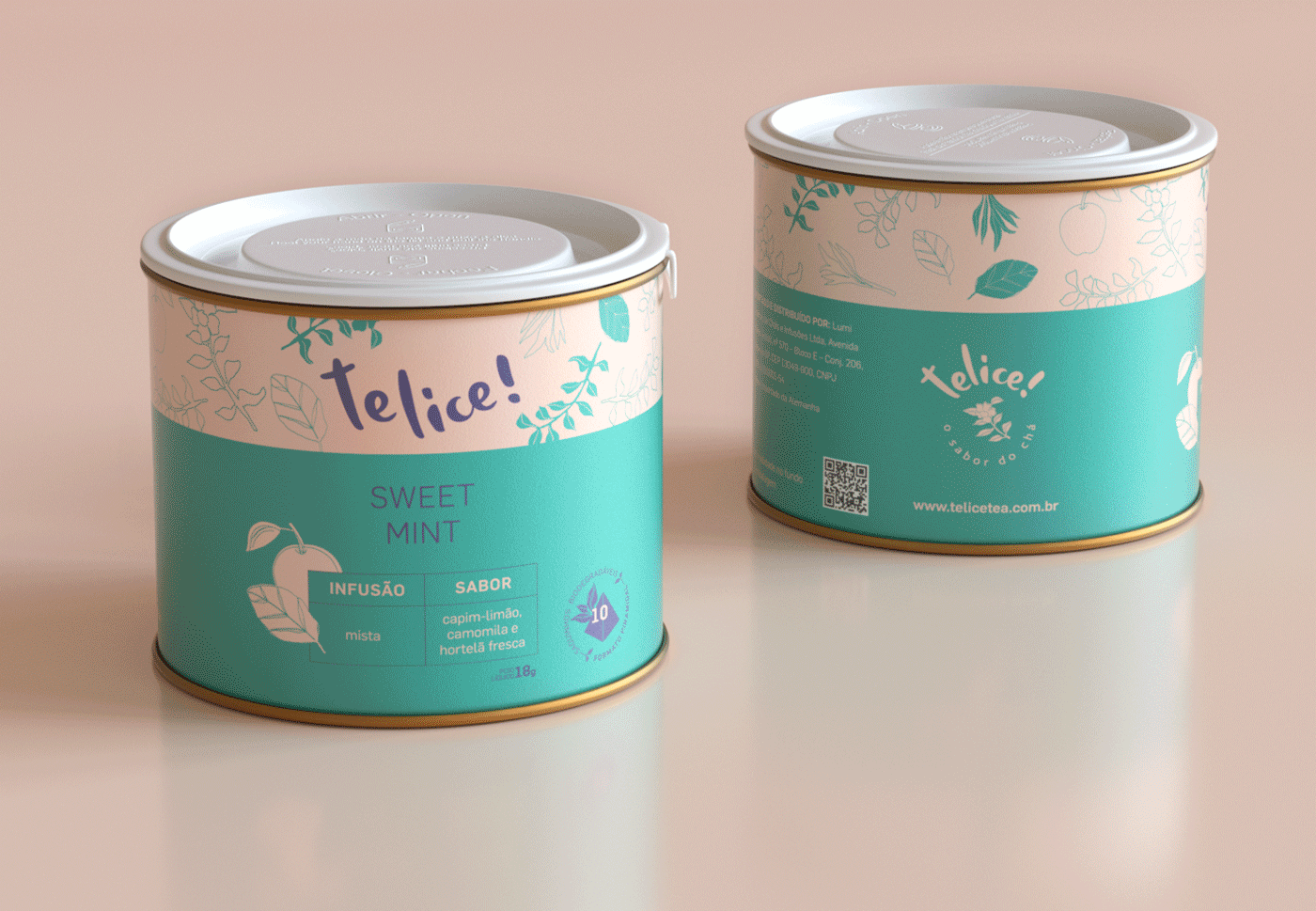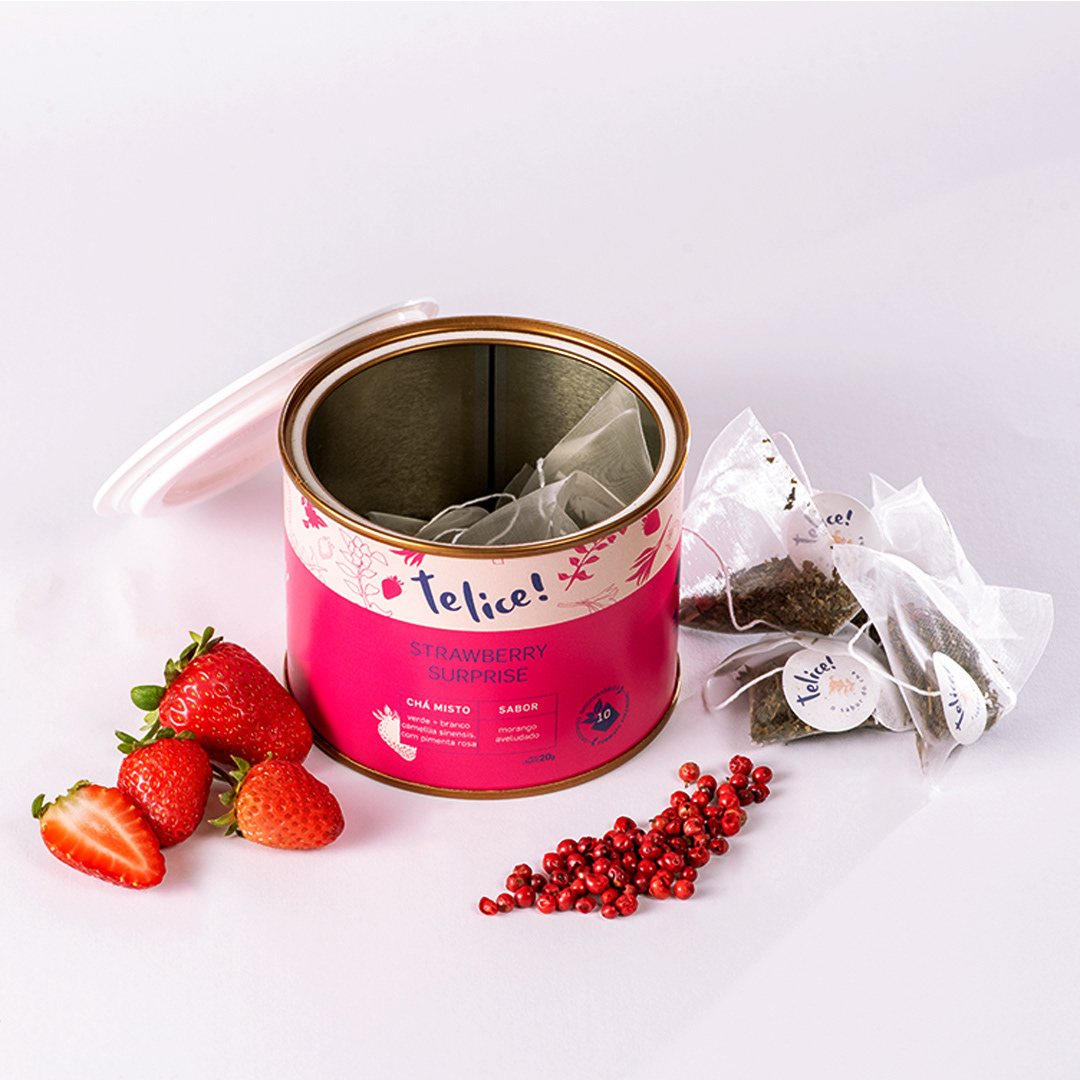 Criação: Fernanda Galindo
Estagiária Design: Juliana Piccinini
Designer Assistente para a linha promocional: Marcela Vieira
Fotografia: Lúcio Paulo Godoi Fermoselli @dalemarketing
Imagens 3D: Leonel Scacchi ​​​​​​​@scacchi.design